"If I look back over 25 years, for sure it starts with sleep," Cindy Crawford said of how she maintains her health and wellness.
The Huffington Post met with the 48-year-old supermodel, entrepreneur and mother of two teens earlier this month in Topanga Canyon, California at an Urban Remedy retreat to get her take on how she maintains a healthy lifestyle — both physically and emotionally. Here are her tips for a healthier, happier life.
1. SLEEP.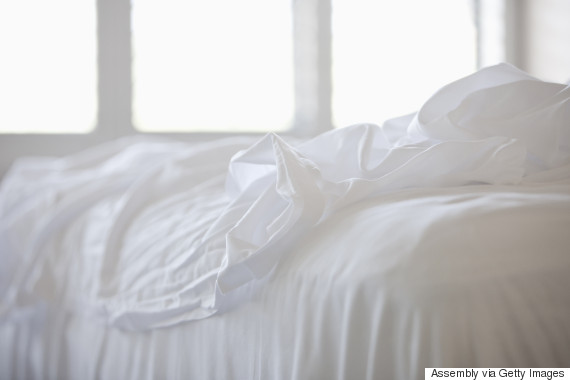 "Sleep is when your body restores itself," said Crawford. "That's why even the ingredients you put on your skin at night are different. During the day, you want protection from everything that's coming at you. But at night, you are restoring and replenishing. I think that's true not just for your skin, but also for your health."
The benefits of sleep are well-documented. Getting a good night's sleep keeps your heart healthy, prevents weight gain, boosts your immune system, keeps your brain happy, strengthens your mood and relationships, prevents headaches and even fires up your sex life. Your memory can also improve and your body will repair and grow new tissue faster.
2. DRINK WATER.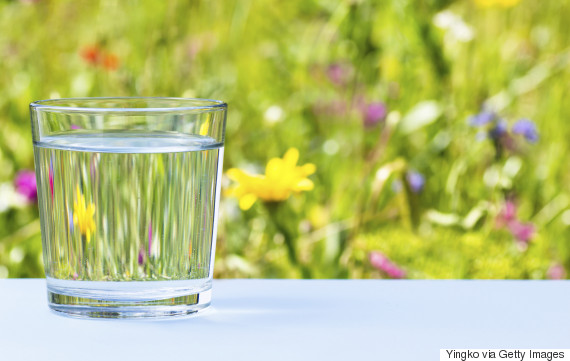 "We all know water is good for you, but when you're drinking a lot of water, it's also about what you're not drinking," explained Crawford. "You're not having as much soda or coffee. I'm not against coffee. I like coffee. I just prefer green tea right now and maybe an ice coffee mid-morning. But I never have it too late in the day. That goes back to sleep!"
Note: drinking water is essential beyond measure, but be careful not to overdo it. Over-hydrating, though very rare, can be dangerous.
3. DO SOMETHING ACTIVE EVERY DAY.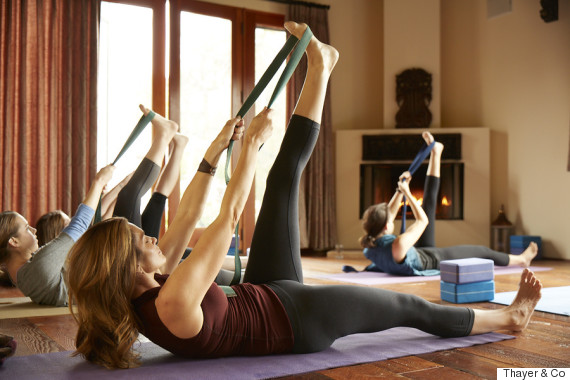 "It doesn't matter what it is, just do something. My grandmother is 93 and walks every day. When people say they don't have time, I say to just do 10 minutes a day and build up from there," said Crawford. "We get stuck in this idea that if we can't work out for a whole hour, then it's not worth it. That is so not true. 10 minutes is better than nothing."
Crawford herself likes the "old school stuff" like lunges and squats and free weights, but isn't above mixing it up with a SoulCycle class or Pilates or yoga. "I'll go hiking or on a bike ride. But my core workout is in the gym — the treadmill or bike for twenty minutes and then one hour of free weights and using my own body weight," she said.
Even just 10 minutes of exercise a day has incredible benefits. It can help build muscle, improve your mood, protect your joints, control your weight and manage stress. Those who exercise regularly report better sleep quality and have a longer life expectancy.
4. LEARN THAT HOW YOU FEEL IS DIFFERENT THAN HOW YOU LOOK.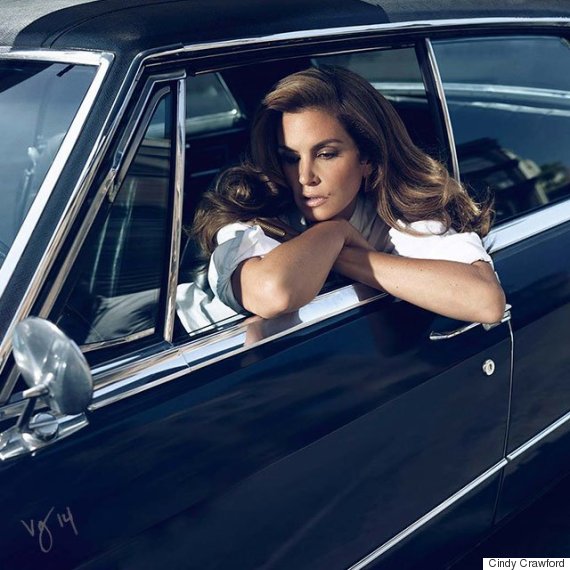 "I was once in Africa for a month where I wasn't around a mirror and it was such an incredible experience because I realized that my mood was not dictated at all by how I looked," said Crawford. "As you get older, you have your go-to things that you know you feel good in. I know what I feel comfortable in, whether it looks good on me or not, I have no idea. I think it looks good on me."
5. THINK OF FOOD AS MEDICINE.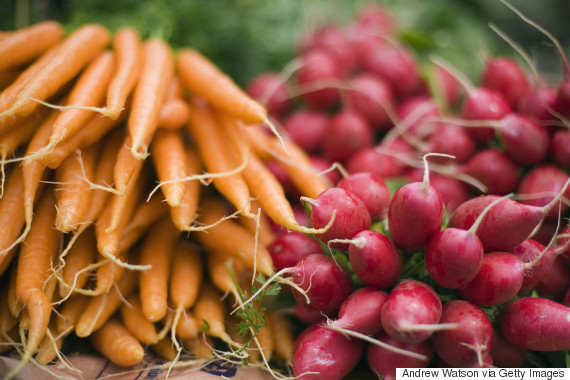 "Food affects your body like medicine does. It's a drug. It makes your blood change," said Crawford. "There's so much confusion out there right now about health and wellness. If you ask ten different people a question, you're going to get ten different answers. Even with a question like, 'Is coconut oil good for you?' You have to align yourself with someone who you believe knows what she's talking about. Health keeps evolving because new information comes up."
6. LOOK AT BALANCE OVER THE COURSE OF A WEEK — NOT EVERY DAY.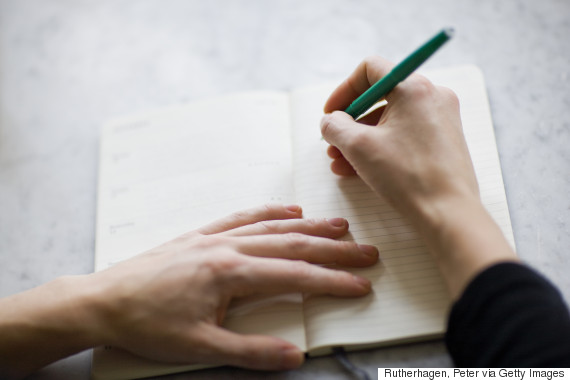 "Not every day is going to be perfect. God no. But for me, balance can be the goal. I know when I don't feel like I have time for my physical body, my mental body, my kids and my husband. One day might be very kid-centric or work-centric, but if you look at it over the course of the week — that's where you look for balance. It's unrealistic to think that it can be every day."
Gaining new or broader perspectives can help us reframe challenges as opportunities. And in many ways, stress can be turned into an asset.
7. MAKE TIME FOR MENTAL HEALTH.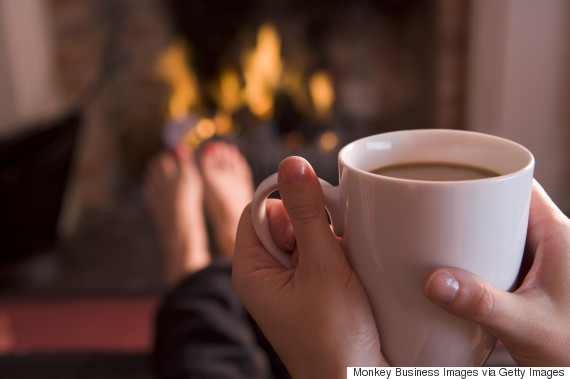 "I like to get up early before everyone's up and I take a Jacuzzi and have a cup of hot tea. I just need those 45 minutes because then the whole rest of the day it's like you're holding your breath," said Crawford. "My husband is a late night person, that's his time. That's when he's up writing notes or when he's creative. But the phone's not ringing. It's about finding that time where you can just let your thoughts unravel."
Crawford believes that meditation is the key for really following your thoughts wherever they take you. "In daily life, your phone rings or someone interrupts you — there are so many stop-starts," she said. "I like to have that unstructured time to let the brain relax and process and download. You can set your intention in that time."
Meditation can help lower stress, increases self-awareness, happiness, acceptance and concentration. Meditation has also been proven to physically change your brain — all for the better.
8. THINK ABOUT AGING FROM THE INSIDE OUT.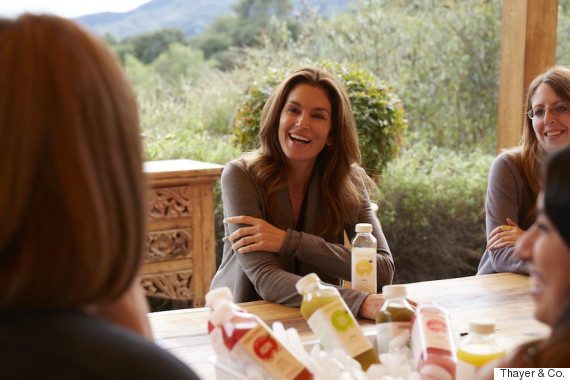 "I remember my mom was 36 when I graduated from high school. She was a very young mother. But in my mind, that was middle aged. That was old! I am 48 now. But I think everyone's idea of [aging] changes. When I see my grandmother with her sisters, they treat each other exactly the way they always did. The funny one is still the funny one; the quiet one is still quiet. It's not like your soul gets older. It gets wiser. But it doesn't get older."